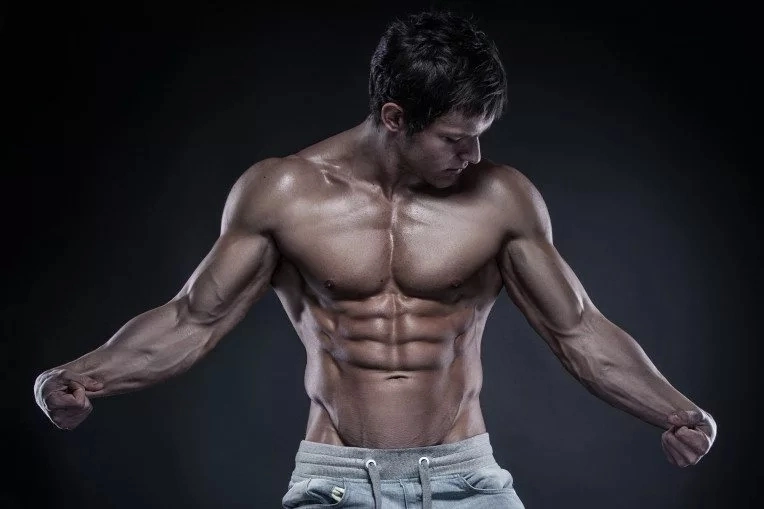 Factory Supply Bodybuilding MGF Mechano Growth PEG MGF Factor
Peptide MGF 2mg/Vial Powder

What

is PEG-MGF ?
PEG-MGF (Pegylated Mechano GF) is one of my personal favorite peptides. In fact, it's the best variant of I-GF on the market today when it comes to site growth. Specifically, it's a I-GF-1Ec splice that's responsible for both damaged muscle recovery and satellite cell growth.For starters, think about muscle growth like putting together a large hormonal puzzle. The picture gets clearer once we understand that the puzzle is made up of pieces like DHT,GH, I-GF and MGF. Some of these hormones are expelled by the liver as a response to damaged muscle tissue. For example, GH helps release insulin-like GF. One of the variants of insulin-like GF is MGF, better known as mechano GF. In the past, you had to depend on your body to produce I-GF or MGF naturally, but not anymore. Now that scientists have been able to isolate and reproduce these peptide chains, bodybuilders and athletes can recover faster and increase hypertrophy like never before.
| | |
| --- | --- |
| Product Name | PEG-MGF |
| Appearance | White powder |
| Specifications | 2mg/vial |
| MF | C121H200N42O39 |
| MW | 2948.15 |
| Purity | 99%min |
| Origin | China |
| Export market | Global |
| Grade | Pharmaceutical grade |
| Supply capacity | Mass in stock |
| Usage | Bodybuilding |
| Packing | Well disguised package to pass the customs |
| Payment | Western Union, Money Gram, Bank Transfer |
| Shipping | EMS,HKEMS,FEDEX,DHL,TNT,Aramex,etc |
| Leading time | Within 24 hours after payment. |
| Delivery time | 2-4 work days |

Function:
MGF is produced biologically when muscle fibers are broken down through resistance (weight training). It is a potent factor in muscle growth. MGF stimulates muscle growth, creates new muscle fibers, promotes nitrogen retention and increases protein synthesis. This compound is commonly used for overall growth of muscle and to promote growth in body parts that are not up to par with the rest of the user's physique. Results usually depend on dosage. Fat loss and strength increases are not typically seen with MGF's use (as they are in I-GF-1 use).
The PEG itself is safe for use as it is approved by the US Food and Drug Administration (FDA) and does not react in the body. The PEG is not broken down in the body and excreted (intact) through urine or feces. Any risk associated PEGylated drugs is due to drug itself not the PEG per se.
PEG-MGF, or PEGylated Mechano GF is a new and innovative form of MGF that outperforms natural MGF many times over. MGF is a splice variant of the I-GF gene which increases stem cell count in the muscle and allows for muscle fibers to fuse and mature. This is a process required for growth of adult muscle. Natural MGF is made locally and does not travel into the bloodstream. Synthetic MGF is water based and when administered intramuscularly, travels into the bloodstream. MGF is only stable in the blood stream for only a few minutes.
MGF vs PEG MGF

Base MGF which is produced in liver and secreted into the blood stream, only lasts for about 5-7 minutes before it breaks down. This is the regular "base" MGF version that's not widely used due to the short half-life. Just as I-GF-1 was modified to be I-GF-1LR3 (the longer acting version), the same has been done with MGF. The additive polyethylene glycol was added to the MGF chain in order to give it a half life of several days!
How To Work?

If you have been training with weights, then you have already been using your own MGF that your body creates. I-GF-1 is spliced due to its response to broken down muscle tissue and one of the splices produced is I-GF-1Ec, better known as mechano groth fact. Basically, MGF is a version of I-GF, specifically I-GF-1Ec. MGF is an amazing variant that directly helps with the up-regulation of protein synthesis and nitrogen retention. This is why I think that PEG MGF is the best variant of the I-GF-1 series. After you have broken down muscle tissue (post training), you can use the peptide PEG MGF and reap the benefit of its response to damaged muscle tissue. In addition, it will help you signal growth in nearby undamaged muscled cells. This gives it the unique ability to grow lagging body parts in areas where muscle growth is desired.
Doses

Dose per injection: 200mcg (0.2mg)
Injections per vial: 10 x 200mcg dosages
Amount to Inject: If you have used 1ml of water for mixing then a 200mcg dosage = 0.10ml (or 10 units on Insulin Syringe). If you have used 2ml of water for mixing then 200mcg = 0.20ml (or 20 units) and if you have used 3ml of water for mixing then 200mcg = 0.30ml (or 30 units).

Injection Frequency
PEG-MGF
200mcg injected post workout.